"Managing Threats" IdeaLab workshops (21-25.10.2019)
---
International law, political economy, transport and mobility, urban studies, psychology, neurobiology, chemistry, public health, future studies are just some of the disciplines represented by the participants of the workshop organised by the National Science Centre between 21 and 25 October 2019 under the IdeaLab call funded from the EEA grants.
Over 30 scientists from Poland and Norway participated in the workshop held in Jaroszowice near Krakow. They worked in interdisciplinary teams aimed at developing the research projects ideas addressing the widely understood topic "Managing threats". During the five days of the workshop, 8 projects ideas were developed addressing, inter alia, climate change, migration flows, disinformation in the globalised and networked world and smart cities focused on the needs of their citizens.
The workshop was carried out according to the "sandpit" method which makes IdeaLab different from a standard call for proposals mainly due to an unusual formation of the teams and procedure of developing proposal ideas. The participants did not know each other before. During the workshop they created ad hoc teams and developed project ideas to form the basis for future funding proposals submitted with the National Science Centre. 
More on the IdeaLab call: https://www.ncn.gov.pl/eeanorwaygrants/calls/idealab?language=en.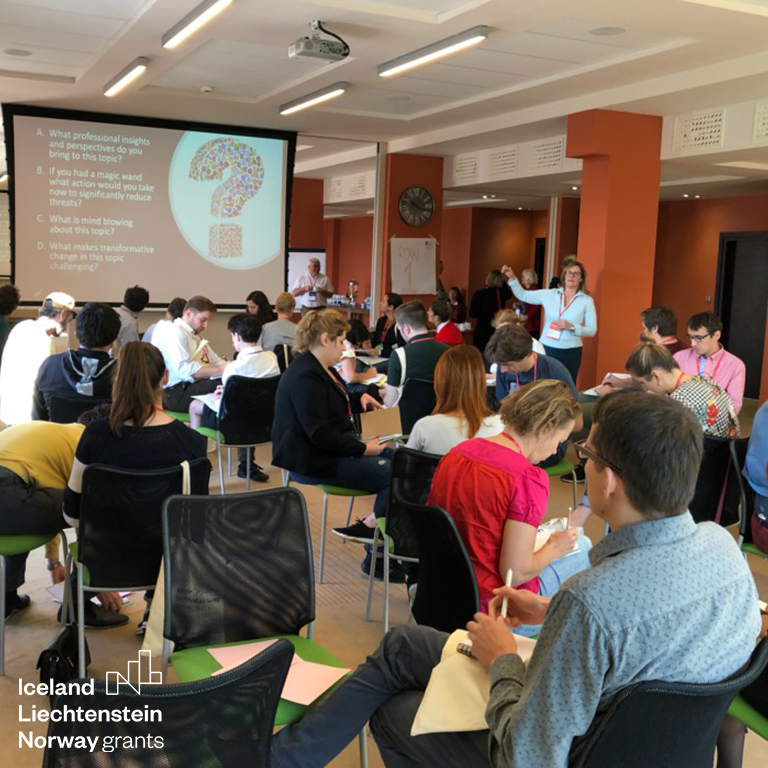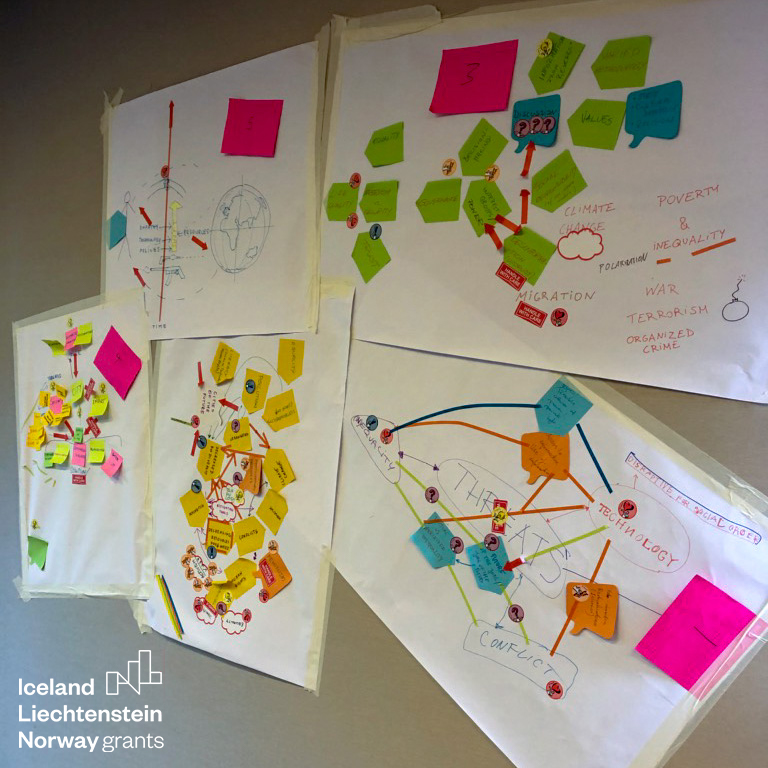 IdeaLab Workshop, photo credits: Daria Wójcik/NCN