On the 21st of November, the director of the National Science Centre, Professor Andrzej Jajszczyk, attended the Science Europe General Assembly in Brussels. Science Europe comprises research funding agencies and research institutions from all over the continent. It works toward consolidation of European research space by means of fostering intensive cooperation between member organisations. The Assembly made a number of important decisions, among which was the appointment of ten members of the Governing Board (the eleventh member is the President of the European Research Council). All candidates recommended by the Membership Committee (the director of the NCN co-formed the Committee) were elected by the General Assembly. The president of the Board, Paul Boyle, was elected for a second consecutive term.
The General Assembly has also approved the execution of the organisation's 2012 budget along with the blueprint of its operations and upcoming budget for 2014. Following the debate, a decision was taken to uphold the current method of calculating membership fees, based on a member country's GDP.  Further debates dealt with partnership in the European Research Area (ERA) programme as well as working groups and scientific committees within Science Europe.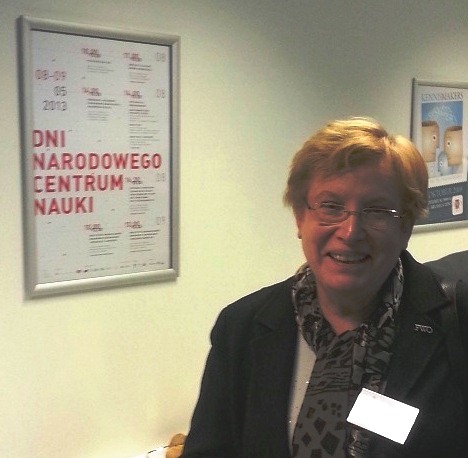 At the Science Europe headquarters in Brussels, Secretary-General of the Research Foundation Flanders (FWO), dr.ir. Elisabeth Monard.