Two webinars will be held under POLONEZ BIS 2 launched on 15 March 2022 during which the terms of the call and participation procedures will be explained. 
There will be a chance to find out what institutions are eligible to host researchers under the scheme, who the eligible applicants are and whether the NCN may assist in finding institutions to perform the projects.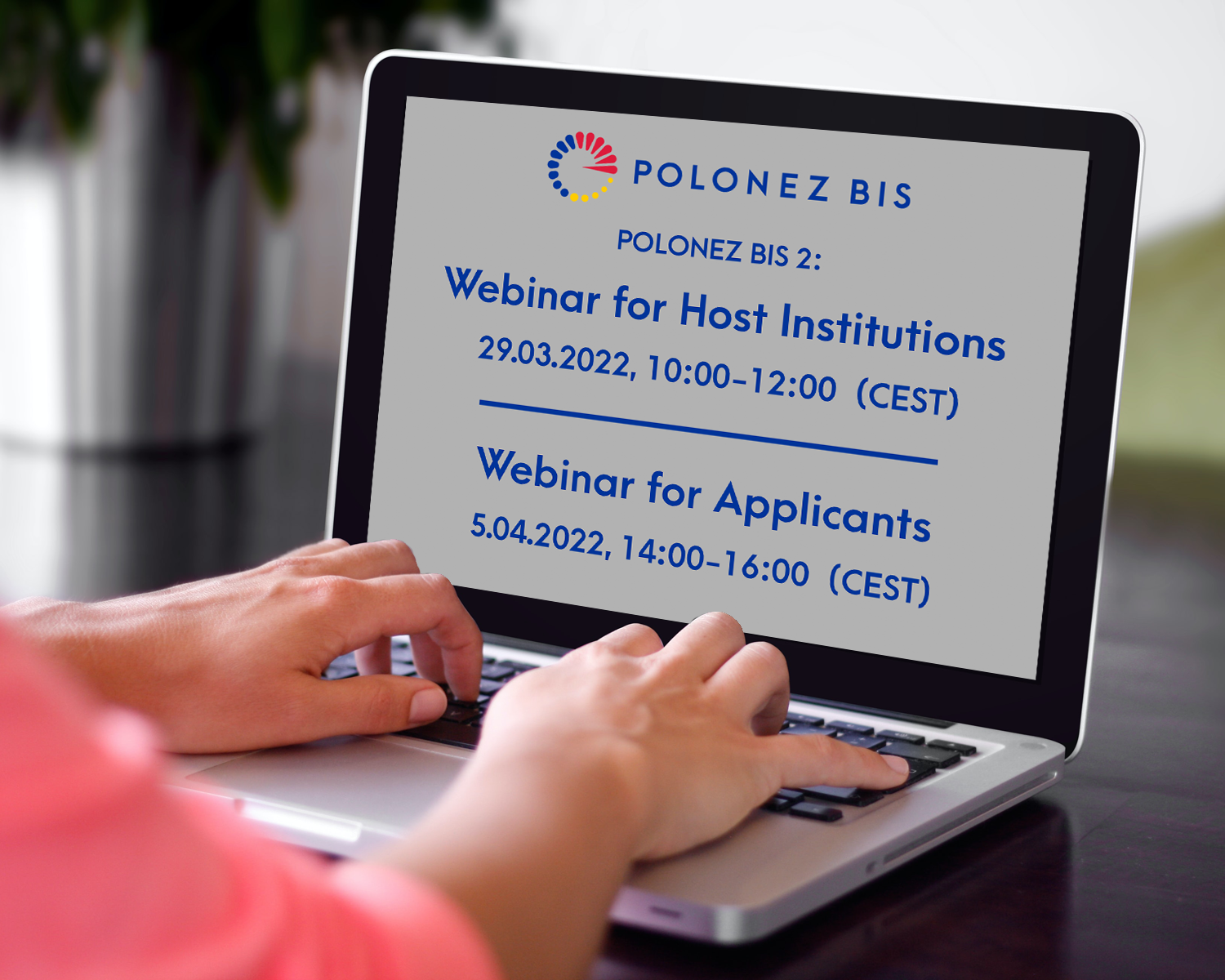 POLONEZ BIS 2 is co-funded by the European Commission and the NCN under the Marie Skłodowska-Curie COFUND for foreign researchers intending to develop their research career at the Polish research institutions. 
Funding may be requested by any researcher, regardless of their nationality or research subject or discipline.
The webinar for institutions intending to host researchers under POLONEZ BIS will be held on 29 March 2022, at 10 p.m. (CEST) in Polish on the Clickmeeting platform.
Institutions may register here.
The webinar for applicants intending to participate in POLONEZ BIS 2 will be held on 5 April 2022, at 2 p.m. (CEST) in English on the Clickmeeting platform.
In order to improve the Q&A session, please submit your questions on the form in advance.